"Visualize your consciousness expanding like a blue light, encompassing all space.  Imagine the stars and galaxies shining like the lights of a distant city within the infinitude of your being.  Meditate on your vastness within.You will find in this visualization an important adjunct to the meditation techniques.  It will help to remind you of your inner, divine nature." Paramhansa Yogananda
Weekend Retreat: Healing with Divine Energy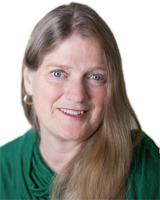 September 30th-October 2nd, 2016
North Andover, MA
led by Mary Kretzmann
Director of the Ananda Healing Prayer Ministry
How can we accept the events of our lives? How can we be at peace? This deeply healing retreat will help you to deal with emotional losses and grief as well as physical illnesses.
A gifted channel of divine energy and hands-on spiritual healing, Mary has healed many through the power of prayer and developed the Ananda Healing Prayer Council. She has also coauthored a book on Yogananda's prayer techniques called Divine Will Healing.  For more information and to register please click here.
Meditation is the heart of our practice at Ananda.  
"The soul loves to meditate,for in contact with the Spirit lies its greatest joy…" Paramhansa Yogananda
Ananda Meditation Groups meet regularly throughout Rhode Island.  Please join us when you can.  All are welcome.  No previous experience with meditation is necessary.
For more information, please click on the locations above.  You may also call us at 401-524-4766
Peace and Harmony Prayer
2016 is already a year full of challenges.  Worldwide events and movements, natural and man-made, indicate changes and disruptions on many levels, for now and in the near future.   Together, let us send One Million prayers of Peace and Harmony to our planet.
Visualize the world bathed in the divine light, and then pray from your heart, "Lord, fill this world with peace and harmony, peace and harmony." (10x) Then visualize yourself in divine light, and say, "Lord, fill me with peace and harmony, peace and harmony" (3x) Repeat this pray 5 times daily if you can…or, as often as you can.
Read Autobiography of a Yogi for FREE!
Autobiography of a Yogi has touched the hearts of millions of seekers throughout the world. The techniques and ideas you will learn at Ananda are inspired by this remarkable book and the non-sectarian teachings of its author, Paramhansa Yogananda.
Read the first-hand account of the life experiences of Paramhansa Yogananda, a spiritual master.  This book has sold millions of copies and is beloved around the world by those interested in yoga and spirituality. READ ONLINE FOR FREE at  GoYogananda.com