"Yogananda didn't invent divine love, he 'manifested ' it.  We can use him as an example to understand ourselves better, because our human experience of love is so small compared to the infinity of divine love." Swami Kriyananda



September HIGHLIGHTS
Swami Kriyananda's Discipleship Celebration, Saturday, July 10. Swami's  discipleship is a model for all who would lovingly and unceasingly serve their guru. And, for us, he is not only an example, an inspiring teacher, and friend, but also a guide and model of following the guru in every aspect of life. Our celebration is in two sections, click here for times.
Swami-ji's actual discipleship date is September 12.
Please check website on Saturday afternoon for any changes in time or location due to weather.  Thank you.
Radha's Friends– Tuesday, September 13, 11:00-12:30pm .Radha was the greatest devotee of Krishna. A woman of deep commitment, love, and a few foibles. Join us for our inaugural meeting of a newly forming group of women who want to accelerate their search for God. Through meditation, prayer, discussion and divine friendship, let's explore the spiritual path together. For more details, click here
Treasures –  Wednesday, September 14, 6:16-7:45pm Join us monthly for inspiration and lively discussion based on selected talks by Swami Kriyananda from Ananda's Treasures Along the Path, talk-of-the-month collection.  Each of Swami-ji's talks is truly a 'treasure' filled with the wisdom of Paramhansa Yoganda. For more info, click here
Weekend Retreat: Healing with Divine Energy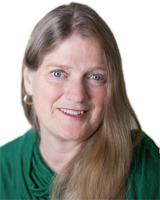 September 30th-October 2nd, 201
North Andover, MA
led by Mary Kretzmann
Director of the Ananda Healing Prayer Ministry
How can we accept the events of our lives? How can we be at peace? This deeply healing retreat will help you to deal with emotional losses and grief as well as physical illnesses.
A gifted channel of divine energy and hands-on spiritual healing, Mary has healed many through the power of prayer and developed the Ananda Healing Prayer Council. She has also coauthored a book on Yogananda's prayer techniques called Divine Will Healing.  For more information and to register please click here.
Kirtan in Warwick – Friday, September 23, 6-7pm Come experience the healing power of chanting and meditation as we share the music of Paramhansa Yogananda and Swami Kriyananda.  Sacred chanting in both English and Sanskrit. More info? click here

ONGOING PROGRAMS
  SUNDAYS at ANANDA
Join us WEEKLY for Sunday Service, and
2nd Sunday monthly, Healing Prayer Circle.
Meditation is the heart of our practice at Ananda.  
"The secret of meditation is radiating blessings from your heart outward to all the world."   Swami Kriyananda



Ananda Meditation Groups meet regularly throughout Rhode Island.  Please join us when you can.  All are welcome.  No previous experience with meditation is necessary.
For more information, please click on the locations above.  You may also call us at 401-524-4766
Online With Ananda



Lessons in Meditation Course
September 15 – November 17th  broadcast  from Ananda Village in California. 
This course is open to anyone who wishes to learn to meditate, regardless of religious or spiritual background. Whether or not you are new to meditation, these lessons can help you establish and develop a deep, consistent practice and help awaken within the peace, joy and divine love that are a part of your true nature.
For more information and how to enroll, click here
For information about Ananda's Virtual Community and other online courses:   click here
Peace and Harmony Prayer Together, let us send One Million prayers of Peace and Harmony to our planet.  Visualize the world bathed in the divine light, and then pray from your heart, "Lord, fill this world with peace and harmony, peace and harmony." (10x) Then visualize yourself in divine light, and say, "Lord, fill me with peace and harmony, peace and harmony" (3x) Repeat this pray 5 times daily if you can…or, as often as you can.
Read Autobiography of a Yogi for FREE!
Autobiography of a Yogi has touched the hearts of millions of seekers throughout the world. The techniques and ideas you will learn at Ananda are inspired by this remarkable book and the non-sectarian teachings of its author, Paramhansa Yogananda.
Read the first-hand account of the life experiences of Paramhansa Yogananda, a spiritual master.  This book has sold millions of copies and is beloved around the world by those interested in yoga and spirituality. READ ONLINE FOR FREE at  GoYogananda.com